I love this Hot Spot of the Week! From their great customer service to their delicious treats, Cheri's Bakery is a must for any occasion or just pop for a cookie stack or home made pie!
We just through a duo birthday party with my oldest son's bestie…they are turning the B.I.G. 5…and a Cheri's Birthday cake is our go-to. This isn't our first duo party; we've been doing it since they turned 3. Their birthday's are only 3 days apart; they've been known to call themselves twins…which is funny since they actually fight like brothers every once in awhile. They really are funny together!
I have to give a HUGE "Thank you!" to Cat (Jude's bestie's mom & my dear friend) for introducing me to the Cheri's Birthday cakes! If it weren't for her ordering the cake & cupcakes, then picking it all up…Cheri's is located on the West side, for those of you Eastsiders (like me) who do not know…we would have ended up with grocery store cookie cake. haha! kidding…that's what we get for home, when we are in a pinch. Anyhow, I'm grateful for Cat, for always taking care of the cake! Thank you, Cat!
Thank you Cheri's for always bringing such joy to our boys' faces with your beautiful cakes! And, thank you for making the BEST icing EVER!! I had my very own plate of it…from what was left on the cake platter…YUMMY!!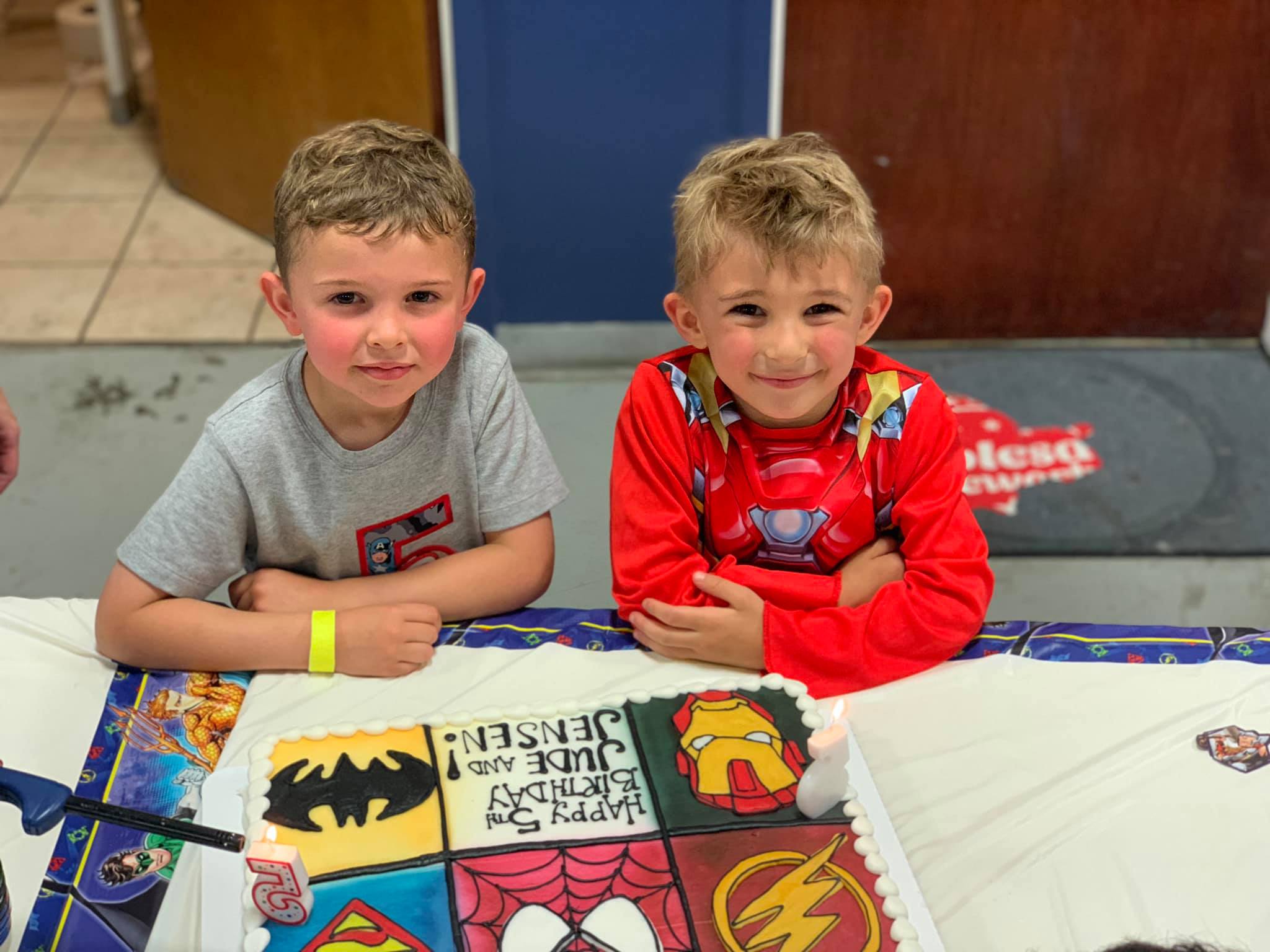 Birthday Boys with their AWESOME SUPERHERO CAKE!
Until next time…
CHEERS!
xoxo carrie